AWESOME EVENTS YOU DON'T WANT TO MISS!
Come have the BEST TIME in Miami EVER!
Back by popular demand it is time for Round 2. This time, we are going for 2 nights on an EPIC ADVENTURE to Miami. We are taking 100 of Tampa's finest to meet up with Crawlers in Miami and visit some of the greatest bars in the Brickell and Wynwood area of Miami.
Fri, Jun 28th - Sun, 30th, 2019
2 Days in Miami
American Social
601 S Harbour Island Blvd #107, Tampa, FL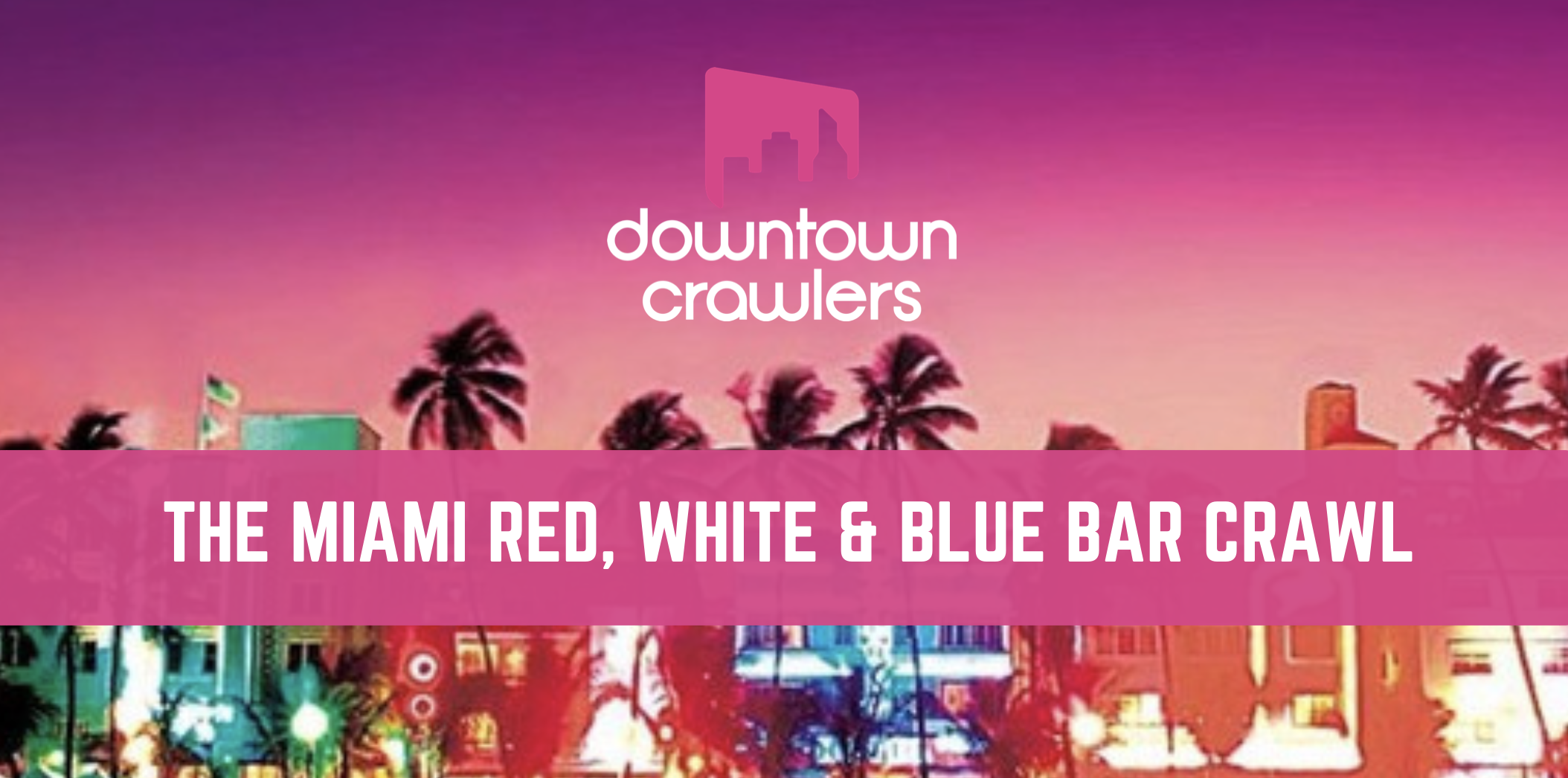 Red, White & Blue Bar Crawl with Party Bus
The Official 4th of July Pre game party. The fun starts at
American Social Brickell
 at 3pm! Come join us as we will visit 4 cool bars in Wynwood & Brickell. Of course we are bringing our famous Crawler Party Bus to get everyone from bar to bar. Other stops include T
he Deck
in Wynwood, SHOTS Miami & Blackbird Ordinary. Each Crawler will be treated to one free Welcome Shot at each bar as well as exclusive drink and food specials!
American Social - Miami
690 SW 1st Ct, Miami, FL
Rompers & Mimosas
Show off your favorite romper and treat yourself to a day of brunch and mimosas all over Tampa! Join the Downtown Crawlers, Housewives in the City, Amplify Female Entrepreneurs and Tampa Bay is Awesome for this inaugural Rompers & Mimosas event. We will kick it off at Mole Y Abuela for their amazing brunch buffet and bottomless mimosas and hop on our party bus to visit 3 more of Tampa's hottest spots!
Mole Y Abuela
1202 N Franklin St, Tampa, FL