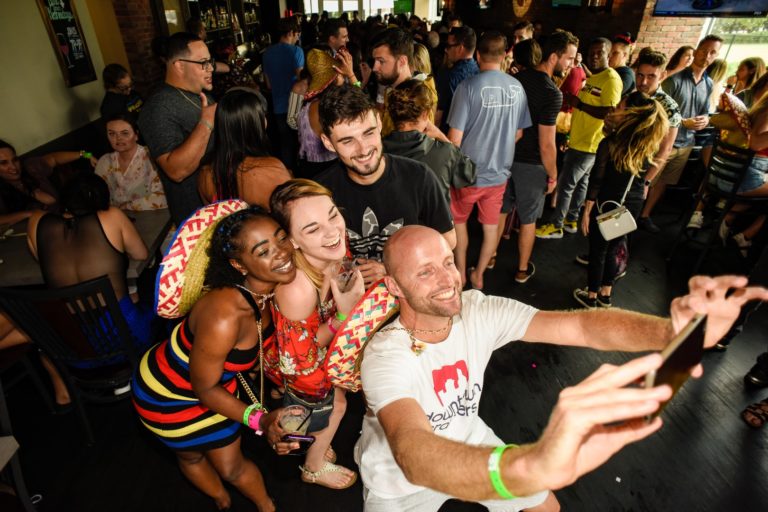 We are a seasoned experiential events team, specializing in upscale Brunch and Bar Crawls, elegant Day Parties and exclusive Sports Event Activations. We combine the finest top rated bars with an upscale crowd to deliver premium events that set themselves apart from the average college crowd type crawls. 
Our signature events are built around major holidays from Halloween to St.Patrick's Day, Cinco de Mayo, Christmas and New Year's to offer a wide variety of fun things to do in your city.
Beside our elite Bar Crawls, we also offer bougie and boozy Brunch Events hosted at only the highest rated bars and restaurants. Our most popular Bar Crawl themes are Dress to Scare for Halloween, Ugly Sweater for Christmas, Rompers & Mimosas for long summer days, Mexican heritage for Cinco de Mayo and Tampa's infamous Gasparilla Pirates Fest.
Our prime events give participants a chance to sample local hotspots in one fun-filled afternoon or evening, all while making new friends and discovering new places. All of our multi-venue events feature one free welcome shot at each bar, exclusive food/drink specials, costume competitions and fun bar games with a twist, from beer pong races to giant flip cup.
Beside our popular events, we also offer personalized event consulting for bachelor/ette parties, birthdays and special occasions. Custom corporate event packages and team building activities for groups of all sizes can also be booked upon request.
We currently operate exclusive brunch events, bar, pub and sports crawls in over 25 US and European cities. Tampa, StPete, St.Pete Beach, Orlando, Miami, Ft.Lauderdale, Key West, Nashville, Charlotte, Pittsburgh, Arlington, New Orleans, Dallas, Ft.Worth, Austin, Phoenix, Tempe, Scottsdale, Denver, San Diego, Munich, Zürich, Berlin, Salzburg, Vienna and many more.
Most frequent questions and answers
Subscribe to our newsletter
Don't miss new updates on your email